Author Interview:   James Ross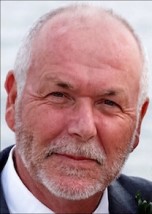 The books shown on the left are by JAMES A. ROSS. Click on the cover to order.
This interview was conducted by Dianne Woodman on
June 27, 2021.
DIANNE WOODMAN: How did you come up with the idea for Coldwater Revenge?
JAMES A. ROSS: WHEN MY SONS WERE ABOUT TO ENTER HIGH SCHOOL, THEIR MOTHER REMARKED, "MY WORST NIGHTMARE IS THAT THEY FALL FOR THE SAME GIRL." VOILA! THE IDEA FOR COLDWATER REVENGE WAS BORN.
DIANNE WOODMAN: Why did you choose a lakefront community located along the Canadian border as the setting, and have you visited the area or researched it online or by other means?
JAMES A. ROSS: THE LOCATION IS THE TOWN WHERE I GREW UP. BUT I RELOCATED IT CLOSER TO THE CANADIAN BORDER FOR PLOT PURPOSES.
DIANNE WOODMAN: How did you come up with the fresh, unique, and imaginative similes and metaphors that added depth, color, and powerful imagery to this high-octane thriller?
JAMES A. ROSS: EDITING, EDITING AND MORE EDITING! THE BIGGEST PART OF WRITING IS REWRITING. YOU KEEP AT IT UNTIL YOU GET IT RIGHT.
DIANNE WOODMAN: The use of a special language that Tom uses to communicate with his nephew is ingenious. Why use secret speaking as a form of conversation, and what was the reason behind having a character who refuses to talk out loud?
JAMES A. ROSS: PIG LATIN WAS SOMETHING OF A FAD WITH THE WWII GENERATION — MUCH LIKE RAP TODAY. MY PARENTS SPOKE IT ALL THE TIME WHEN THEY DIDN'T WANT THEIR KIDS TO FOLLOW. OF COURSE, WE FIGURED IT OUT IN A NANO-SECOND. AS FOR THE RELATIONSHIP BETWEEN THE MC AND HIS NEPHEW, THAT CAME ABOUT AS A RESULT OF A COMMENT BY MY AGENT THAT THE MC OF THE FIRST DRAFT CAME OFF AS AN UNLIKABLE WALL STREET JERK. IN THAT FIRST DRAFT, THE MC AND HIS BROTHER ARE ALSO BACHELORS. MY AGENT SUGGESTED I GIVE THE YOUNGER BROTHER A FAMILY SO THAT THE MC COULD BE SEEN AS THE BELOVED UNCLE AND NOT SUCH A WALL STREET KNOW-IT-ALL.
DIANNE WOODMAN: Why did you pick abrin, a poison found in a plant, as the toxin in the story, and what research did you conduct to ensure that the information about the toxin and its effects are accurate? How did you decide on the method for delivering the toxin?
JAMES A. ROSS: I WROTE THE FIRST DRAFT OF COLDWATER REVENGE SHORTLY AFTER THE TWIN TOWERS CAME DOWN, WHEN OFFICES IN MANHATTAN AND ELSEWHERE, INCLUDING MINE, WERE SCREENING FOR SUSPICIOUS, POWDER FILLED PACKAGES. THE SCIENCE IS CORRECT. THE SPECIFIC DELIVERY MECHANISM IS THE PRODUCT OF MY OWN IMAGINATION. BUT IT'S CONSISTENT WITH THE GOVERNMENT LITERATURE IN THIS AREA.
DIANNE WOODMAN: What led to your decision to have a priest with questionable behavior be an influence on Tom?
JAMES A. ROSS: THE PRIEST IS ACTUALLY A GOOD GUY. HIS QUESTIONABLE BEHAVIOR CONSISTS MOSTLY OF INTELLECTUAL ARROGANCE. IN THAT, HE AND THE MC ARE SOUL BUDDIES. THE PRIEST'S AVOCATION TO SERVE TO TROUBLED ADOLESCENTS CREATES FORESEEABLE QUESTIONS AND ISSUES, ESPECIALLY IN TODAY'S ENVIRONMENT. BUT THAT'S THE PRICE OF THE VOCATION AND HE ACCEPTS THAT.
DIANNE WOODMAN: Tom explains to Joe how eye movements can reveal what area of the brain is being accessed when a person answers a question and how that can contradict verbal communication. Are you aware of any law enforcement personnel relying on eye movements when questioning people? Do you think that paying attention to eye movements could help or hinder people in their conversation with others?
JAMES A. ROSS: THE TECHNIQUE WORKS PRETTY MUCH AS THE MC EXPLAINS TO HIS BROTHER. I'VE USED IT, THOUGH IT'S FAR FROM FOOLPROOF.
DIANNE WOODMAN: Can you go into more detail regarding Joe's paranoia about State Troopers muscling in on his case and why big city law enforcement would question Joe's choices as sheriff?
JAMES A. ROSS: IT'S CALLED THE AL CAPONE TRAP. THE FEDS COULD NEVER CATCH THE NOTORIOUS MAFIA BOSS IN A CRIMINAL ACT. BUT THEY COULD DEMONSTRATE THAT HE LIVED ABOVE HIS REPORTED INCOME. SO THEY SENT HIM TO PRISON FOR INCOME TAX EVASION. JOE LIVES ABOVE HIS MEANS, TOO. THAT COMBINED WITH HIS PERSONAL LAW ENFORCEMENT PHILOSOPHY: "LOCK UP THE DANGEROUS AND LET GOD, OR WHOEVER, WORRY ABOUT THE GUILTY," PROVIDES PLENTY FOR THE STATE TROOPERS TO LOOK INTO AS THEY CONSIDER TAKING OVER THE SMALL, INDEPENDENT COUNTY SHERIFF'S OFFICES IN THEIR TERRITORY.
DIANNE WOODMAN: Are any of the characters based on real people that you know? How did you decide on the persona for them?
JAMES A. ROSS: THE MAIN CHARACTERS ARE BASED ON REAL PEOPLE. THE MINOR ONES REFLECT THE CHARACTERS AND BEHAVIORS REQUIRED BY THEIR RESPECTIVE ROLES.
DIANNE WOODMAN: Will the overall group of memorable characters be basically the same in future books, or will each story in this sure to be an excellent series contain stand-alone plots that revolve around completely different characters?
JAMES A. ROSS: THE NEXT BOOK IN THE SERIES, COLDWATER CONFESSION, REPRISES MOST OF THE MAJOR CHARACTERS FROM COLDWATER REVENGE. BUT WHILE BOOK 1, COLDWATER REVENGE IS TOM'S STORY. BOOK 2, COLDWATER CONFESSION, IS JOE'S.
DIANNE WOODMAN: Thank you James for taking the time to do this interview with me!