Author Interview:   Chila Woychik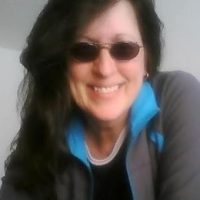 The books shown on the left are by Chila Woychik. Click on the cover to order.
This interview was conducted by Teri Takle on July 29, 2020.
Teri Takle: What were your initial perceptions upon first arriving in Iowa?

Chila Woychik: We had lived in rural Missouri for two years before moving to Iowa, so I was already acquainted with the rural lifestyle. In many ways, Iowa and southern Missouri are similar, especially in topography. But Iowa is quite a bit tidier, so that really appealed to my sense of organization and neatness.

Teri Takle: What most surprised you about Iowa?

Chila Woychik: The endless fields of crops, even on the edges of the larger cities or inside the smaller towns, hay, corn, soybeans, everywhere there's a free strip of land. And the weather which often seemed more severe than that of Wisconsin where we lived for nearly two decades before moving to Missouri.

Teri Takle: Why did you write Singing the Land?

Chila Woychik: I wanted to put all of my previously published hybrid essays in one place, or at least most of them, several dozen which have been published by journals across the country over the past 5 years. I wanted to see them all together instead of piecemeal since most of the themes were the same: rural living. I figured if that many editors enjoyed the individual pieces, maybe all of them together, though reformatted, might also hold appeal for some.

Teri Takle: Where is your favorite spot on your farm?

Chila Woychik: Definitely near the animals, but also in my small orchard.

Teri Takle: What was your educational journey?

Chila Woychik: Varied. I read everything I could lay my hands on as a child, which primarily meant our set of encyclopedias. This may be where I gained a love of facts, nonfiction. From there the usual school, several colleges, and even distance learning. If I valued an actual degree more than I do, I'd find a way to transfer my many college credits into a good start on my master's.

Teri Takle: With your background, have you ever considered capturing your German/Iowan recipes?

Chila Woychik: No. My mother would have been an excellent source of input for that though.

Teri Takle: What is your plan to continue your writing?

Chila Woychik: I've just indy published my first book of fiction, a cozy mystery (novella, 100 pages) called The Query, set in Monson, Maine and incorporating suspense surrounding PanAm Flight 103 which crashed in Scotland in 1988. It also involves a Chinese defector, a small press publisher, and several other characters. Since I'm a publisher myself and used to publish books (but currently a biannual literary journal), I ping much personal information in the book off of my own experiences. I'm currently working on the sequel, The Trail. The Query is a quick read, and readers have enjoyed it, so I'm happy.

Teri Takle: What changes do you anticipate as you age and become less able to do the difficult daily work of farm life?

Chila Woychik: We currently don't own a lot of land and our livestock holdings are very few. I yearly, if not seasonally, assess how much I can handle and pare down (or up) accordingly. Since I do most of the work myself, I try to be realistic about it. When it gets to be too much, I'll have to make some tough decisions at that time.

Teri Takle: What positive feedback have you received from the book? It is hard for me to imagine, but have you received any negative feedback?

Chila Woychik: It's early in the review process, but the several Amazon reviews I've received are positive. Most mention the book's lyricism and calming effects, its beauty and honesty. That means I've done something right. No negative feedback yet, but there are always some who don't quite get or like what an author has done, and that's fine. Sometimes it all comes down to how long it took Amazon to ship a book, and then "Bam!" negative review. So I'm really not worried at all about negative reviews. My endorsers have been stellar, state book award winners, notable journal editors, and that's what I look at. If they loved the book and agreed to write a cover blurb, that makes me happy — and they have, and it does. And like I said, probably 95% of the material in the book has already been published by a slew of university and other journals across the country, hybrid essay by hybrid essay, so at least 95% of the book has already been vetted. Good enough for me.

Teri Takle: Thank you for taking the time to do this interview for Bestsellersworld.com.