Author Bio: Suzanne Harris, RN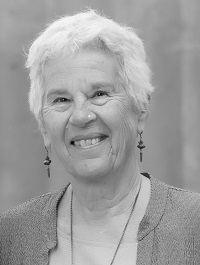 Hi! Thanks for visiting our webpage all about Suzanne Harris.
Click on the book cover on the left to purchase the book written by Suzanne Harris.
ABOUT THE AUTHOR

Suzanne Harris, RN is a former smoker and a Certified Tobacco Treatment Specialist (CTTS). She started smoking cigarettes as a teenager and continued to smoke well into her nursing career. Despite working on a cancer ward and witnessing the terrible consequences of tobacco use – it took many attempts before she finally quit. In 1984, Harris joined the staff at San Francisco General Hospital's Adult Outpatient Medical and Chest Clinics. For 24 years, she led weekly smoking cessation and relapse prevention groups that have helped hundreds of patients become tobacco-free. In 1999, Suzanne co-founded the Fontana Tobacco Treatment Center at UCSF with Dr. Paul Brunetta. Their program is now available to anyone in the new edition of Learning to Quit. Suzanne earned her nursing degree from Excelsior College.


Thanks for visiting!