Author Bio: Roland Allnach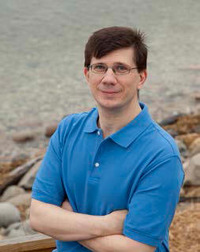 Hi! Thanks for visiting our webpage all about Roland Allnach.
Books on the left are by Roland Allnach. Click on the book cover to purchase.
Roland has been writing since his early teens, first as a hobby, but as the years passed, more as a serious creative pursuit. He's an avid reader, with his main interests residing in history, mythology, and literary classics, along with some fantasy and science fiction in his earlier years. Although his college years were focused on a technical education, he always fostered his interest in literature, and has sought to fill every gap on his bookshelves.
Over the years he accumulated a dust laden catalog of his written works, with his reading audience limited to family and friends. Once he decided to approach his writing as a profession, and not a hobby, the first glimmers of success came along. Since making the decision to move forward, he has secured publication for a number of short stories, has received a nomination for inclusion in the Pushcart Anthology, built his own website, and in November 2010 realized publication for an anthology of three novellas, titled Remnant, from All Things That Matter Press. Remnant has gone on to favorable critical review and placed as Finalist/Sci-fi in the 2011 National Indie Excellence Awards. Roland's second publication, Oddities & Entities, also from All Things That Matter Press, followed in March 2012.
His writing can best be described as depicting strange people involved in perhaps stranger situations. He isn't devoted to any one genre of writing. Instead, he prefers to let his stories follow their own path. Classification can follow after the fact, but if one is looking for labels, one would find his stories in several categories. Sometimes speculative, other times supernatural, at times horror, with journeys into mainstream fiction, and even some humor- or perhaps the bizarre. Despite the category, he aims to depict characters as real on the page as they are in his head, with prose of literary quality. His literary inspirations are as eclectic as his written works- from Poe to Kate Chopin, from Homer to Tolkien, from Flaubert to William Gibson, from Shakespeare to Tolstoy, as long as a piece is true to itself, he is willing to go along for the ride. He hopes to bring the same to his own fiction.
Thanks for visiting!