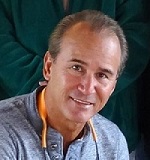 Hi! Thanks for visiting our webpage all about Rob Kortus.
Books on the left are by Rob Kortus. Click on the book cover to purchase.
ABOUT THE AUTHOR
Rob Kortus is a retired Coast Guard helicopter pilot and Advanced Master Dog Educator and Trainer. He holds a Bachelor of Science in Professional Aeronautics and a Master of Arts in Organizational Management.

As a highly experienced helicopter pilot and dog trainer, Rob has created an educational and delightful children's book with his personal canine companions as the characters. Sophie the Border Collie, Sulley the Chocolate Lab mix, and Wallace the Border Collie.

In this first series of When Dog Pals Fly across America, his three dogs take flight in their personal helicopter and make stopovers in every state in the USA to visit a cool and sometimes unique places that readers of all ages will enjoy!

This is a first book in a series of books where Sophie, Sulley, and Wallace will fly to every country in the world! Next flight takes the crew across Japan!

Rob lives and works out of his home in Charlotte, NC with his three loving canines.

Thanks for visiting!