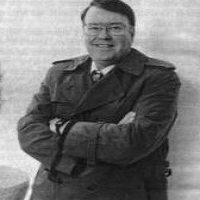 Hi! Thanks for visiting our webpage all about Mike Hatch.
Click on the book covers on the left to purchase the books written by Mike Hatch.
ABOUT THE AUTHOR
Mike Hatch has been a farmhand, migrant fruit picker, auto mechanic, race car driver, machinist, engineer, business executive and university professor. He has lived and worked in Wisconsin, Illinois, New York State and in Europe. He has traveled throughout North and South America, Europe and Asia. He holds bachelors and master's degrees from the University of Wisconsin. He currently lives in Wisconsin with his family.

The Dumb Class is his third novel, following Horseshoes & Nuclear Weapons and Take It To The Limit.

Thanks for visiting!