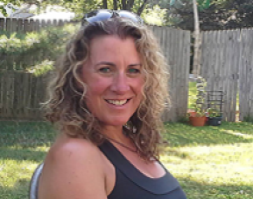 Hi! Thanks for visiting our webpage all about Honey Parker.
Books on the left are by Honey Parker. Click on the book cover to purchase.
Honey Parker is an award-winning writer and comedian whose work you've probably seen on TV. Also a published poet and the co-author of several irreverent business books, the Careful-ish series is Honey's first foray into fiction. When she's not busy pounding the keys for the next in the Careful-ish series, Honey can be found hiking, biking, or possibly racing a triathlon. (She's won an award for that, too, which she finds endlessly surprising.) Honey also once sparred with the World Female Boxing champ, a feat for which she is most proud that she neither bled nor cried.

VISIT AUTHOR'S WEBSITE

Thanks for visiting!