Author Bio: F. Scott Service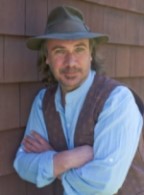 Hi! Thanks for visiting our webpage all about F. Scott Service.
Books on the left are by F. Scott Service. Click on the book cover to purchase.
ABOUT THE AUTHOR
A former sergeant with the Army National Guard, Scott is an award-winning, full-time author. His first memoir, Lines in the Sand: An American Soldier's Personal Journey in Iraq, is a transcription of the handwritten journals he kept during his tour of duty and details not only the turmoil of war, his divorce, but how he became a conscientious objector. It has been awarded a Readers' Favorite Five-Star rating and a Pacific Book Review Star for a memoir of excellent merit.

His second, Playing Soldier, takes on a broader scope capturing his lifelong journey of unlearning expectation, celebrating individuality, and nourishing self-acceptance once buried by cultural stamps of approval and societal convention. It has won the IndieReader Discovery Award for Memoir. It was also awarded Finalist in the 2021 National Indie Excellence Awards for New Nonfiction and in the Book Excellence Awards for Memoir.

Having earned a Bachelor of Science degree in Professional/Technical Communication and a Master of Fine Arts in Creative Writing, he has also had experience with editing, journalism, and desktop publishing.

He lives in New England and you may connect with him at his website.

VISIT AUTHOR'S WEBSITE


Thanks for visiting!