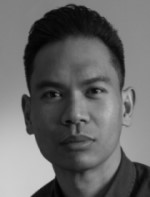 Hi! Thanks for visiting our webpage all about E. Detorres.
Books on the left are by E. Detorres. Click on the book cover to purchase.
E. Detorres has worked in special education needs and mainstream schools which has inspired him to write about his experiences with unique people. His eclectic school experiences, from lunchtime supervisor to Assistant Head Teacher and Inclusion Manager, and his Creative Writing with English Literature degree, and his Master's in Psychology has led him to write Araya–a thriller about the human condition. His passion for teaching influenced his psychology thesis in which he explored the phenomenon of flow experiences and the mental and emotional well-being of teachers. He was awarded a distinction for his psychology thesis and he hopes that his research can improve the lives of teachers and the children they nurture. He considers himself a forever student who constantly seeks to improve himself and enrich the lives around him.

VISIT AUTHOR'S WEBSITE

Thanks for visiting!