Author Bio: Christopher Pelloski, M.D.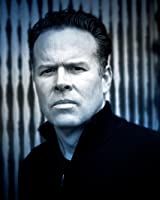 Hi! Thanks for visiting our webpage all about Christopher E. Pelloski, MD.
Books on the left are by Christopher E. Pelloski, MD. Click on the book cover to purchase.
ABOUT THE AUTHOR
CHRISTOPHER E. PELLOSKI earned his medical degree from the Northwestern University Medical School in Chicago in 2001. He was accepted into the Radiation Oncology Residency Training Program and eventually joined the faculty at the University of Texas – MD Anderson Cancer Center, in Houston, one of the top cancer centers in the world. After his recruitment to the Ohio State University Comprehensive Cancer Center in 2010, he ran a full clinical practice, supervised his own basic-science research laboratory, and served as his department's Residency Program Director and as the Director of Pediatric Radiation Oncology.

Pelloski is a survivor of childhood sexual abuse and subsequently suffered throughout most of his life with undiagnosed and untreated Post-Traumatic Stress Disorder, with Dissociative Features.

In the summer of 2013, his personal, public, and professional life came to a painful reckoning.

While his future in the cancer field remains uncertain, he has pledged to raise awareness of and become an advocate for victims of sexual abuse, PTSD sufferers, and law reform. His book, Trauma, Shame, and the Power of Love: The Fall and Rise of a Physician Who Heals Himself, marks the first step towards those goals and, ultimately, his redemption. He is currently working on a second book, as his life's journey and observations of the world around him continue to evolve.

Thanks for visiting!