Author Bio: Chila Woychik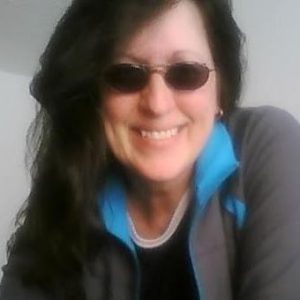 Hi! Thanks for visiting our webpage all about Chila Woychik.
Books on the left are by Chila Woychik. Click on the book cover to purchase.
Chila Woychik enjoys chiseled lines that bring musicality to a piece. She won the 2019 Force Majeure Flash Contest (Storm Cellar), the 2017 Loren Eiseley Creative Nonfiction Award (Red Savina Review), and the 2016 Linda Julian Creative Nonfiction Award (Emrys Foundation / Emrys Journal). She also finaled in the 2017 Proximity Magazine Personal Essay Prize (Judge: Adriana Ramírez), and double-finaled in the 2019 Barry Lopez Creative Nonfiction Contest via Cutthroat Literary Review (Judge: Heid Erdrich). Her most recent essay credits appear in Passages North, Cimarron Review, Portland Review, and others.

She lives with her husband of thirty-eight years, along with a fine son, on a small homestead in eastern Iowa. When not working "the farm," she edits the Eastern Iowa Review, jeeps her beautiful Iowa, and eats chocolate & salads. She's also a darn good pool player. German-born and of German/French heritage, she has
been blest with a special young lady who calls her Gramma.

Chila Woychik's Website

Thanks for visiting!