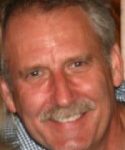 Hi! Thanks for visiting our webpage all about Bill Pinnell.
Books on the left are by Bill Pinnell. Click on the book cover to purchase.
Bill Pinnell taught in the theatre school at the University of Windsor (Ontario, Canada) for 42 years, where he directed, designed and served as scenic artist for many productions. His mentoring of students was rewarded with a University award for excellence in teaching plus a career Educational Achievement award from the Canadian Institute of Theatre Technology (CITT.)

In addition to his work at the university, Pinnell directed and designed several productions that toured to England and the Edinburgh Festival Fringe where two of his productions were nominated for Fringe First Awards. As an actor he performed on two tours with the USO to Europe and the Northeast Command.

Pinnell is the author of three textbooks and two plays. THE OFFSPRING is his first novel.

What People Are Saying About The Offspring by Bill Pinnell – YouTube Video


Thanks for visiting!